Booklet, zine, or chapbook printing and binding, with text/images.
– 50 copies
– 40 pages (10 sheets)
– 8.5in x 5.5in max size
– black and white, full color available
– saddle stitch binding
– 24lb interior pages
– 28lb – 67lb cover stock, multiple colors available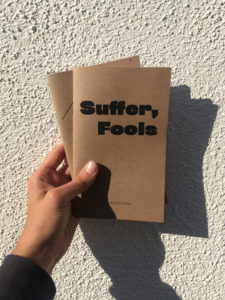 Flat fee $250; or make a custom order starting at $2 per book.
In a few words, what's your project? If you prefer a call or text, include your phone number.